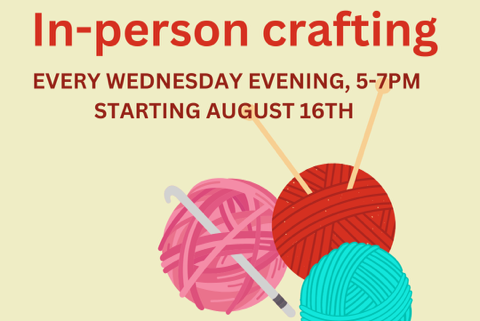 The 4th Ave Yarn Bomb is a fun, socially-distanced activity to celebrate art and community on 4th Ave in Park Slope and Gowanus. Join in the fun with this weekly (weather permitting) Meet Up in the North Garden at the Old Stone House (picnic garden on 3rd Street). You can also participate from home and bring your work in later.
This is a community collaboration organized by the Old Stone House, Arts Gowanus, Why Not Art and Forth on Fourth Avenue (FOFA). The yarn bomb is free and open to all!  We would love to include a wide range of people in the project!
Starting August 16th: In-person Crafting Sessions 5 -7pm (Old Stone House, North garden) and every Wednesday weather permitting.