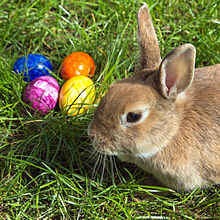 Join us on April 13 with your children (human or canine) for a seasonal photo session with the Easter Bunny!
Photos will be taken on a first come first served basis for $10 by professional photographer Marc Goldberg.
Marc will also make photos available on his website for purchase, and you're welcome to snap your own photo as well.