After-School
&

Vacation Programs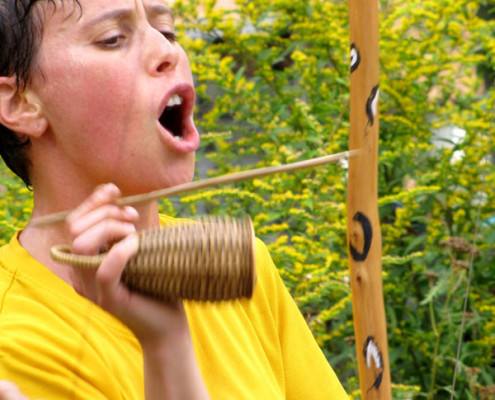 OSH's After-School and Vacation programs are both entertaining and educational, encouraging learning and self-expression through play. For more information, contact Maggie Weber, Director of Education, at 718.768.3195 or  education@theoldstonehouse.org.
Following are our programs for Spring and Summer 2018. Spring After-School and Summer programs are presented in partnership with Piper Theatre.
Spring After-School with Piper Theatre
Join Piper Theatre for after-school drama workshops at the Old Stone House.  Weekly workshops run from 3:15 to 5 pm, with a culminating performance at the end of each workshop. This Spring's workshop for students ages 11-14 is Stargirl by Y York, based on the novel by Jerry Spinelli.  The Spring workshop for younger students, ages 8-10, is Puppetry!
Learn more here.
We are crazy for games–new games, old favorites and games from different cultures! Small group workshop taught by OSH educator and games enthusiast Dan Park. Workshop runs from 9 am to Noon, Monday through Friday, April 2 – 6. For 2nd through 5th graders.
Register online here
Please feel free to contact us with any questions: info@theoldstonehouse.org or 718-768-3195.
A Piper summer at the Old Stone House & Washington Park is children, ages 7 – 16, spending the month of July under the guidance of John P. McEneny and Piper's extraordinary teachers, creating full-scale productions and performing outdoors on our professional stage.
Each summer features past favorites and new workshops! Summer 2018 includes four-week Piper Theatre Workshop's Sherwood Forest, Anon(ymous) and The Goblin Tree, Disney's Beauty and the Beast and The Tragedy of MacBeth. Younger students enroll in one- and two-week Starlings' Actor's Tool Kit Improv workshops, Puppetry and Drama. Get more information below. Registration is now open: www.pipertheatre.org
Please feel free to contact us with any questions: register@pipertheatre.org or 718-768-3195.
Limited financial aid is available for all workshops. Apply upon registration.
One-Week Workshops
DATES:
July 2-6 (closed July 4)
July 9-13
July 16-20
July 23-27
FOR: Ages 7-11
Starlings Improv: The Actor's Tool Kit
Two-Week Workshops
DATES:
July 2-13 (closed July 4)
July 16-27
FOR: Ages 7-11
Starlings Drama + Puppetry Workshops